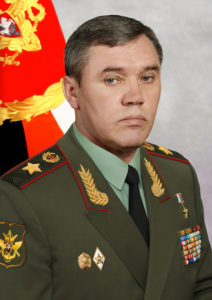 Chief of the Russian general staff Valery Gerasimov held a speech at the Military Academy in Moscow during a March 22-23 conference. Here he reflected on the trends of modern warfare and the general geopolitical situation that faces Russia.1
I thought it would be interesting to look at his messages, especially in the light of Putin's March 1st speech to the Federal Assembly where he showcased a range of new strategic nuclear weapons.
A complete transcript of Gerasimov's speech has not been published. However, Krasnaya Zvezda has a fairly comprehensive account of the speech with many direct quotes. It seems good enough to get the idea.2
I often find Gerasimov's statements informative when trying to understand how the Russian military establishment sees itself and the world. Putin and defense minister Shoigu have a different agenda in their public appearances where the intended audience is either the Russian public or foreign states. Gerasimov, however, addresses the military personnel, so his goal is more to make sense and direction than to impress or instill fear.