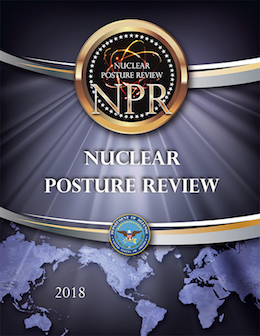 The Pentagon published its Nuclear Posture Review for 2018 (NPR) earlier in February. It dramatically changes some assumptions about nuclear weapons that were laid out in the previous NPR from 2010.
The new NPR concludes that there has been a deterioration in international relations with a return to great power competition and a more complex threat environment. This causes the Pentagon to advise an ambitious plan to enhance the nuclear capabilities of the United States.
Of special interest is the American focus on Russia's so-called escalate-to-deescalate strategy. The idea is that Russia would escalate a conflict to intimidate the West into accepting peace on Russia's terms. According to the NPR this has lowered the nuclear threshold because Russia will use non-strategic nuclear weapons to achieve this goal. The West does not have the same arsenal of non-strategic nuclear weapons as Russia, and according to the NPR this may lead Russia to believe that they could get away with a small scale nuclear attack. Therefore the NPR suggests an increased focus on establishing an American arsenal of non-strategic nuclear weapons.